Thames Valley Food & Drink Festival
We are delighted to announce that we are hosting the Thames Valley Food & Drink Festival at Brightwell Vineyard on the weekend of 17th/18th June 2023.
The festival will be a chance to highlight and celebrate the wonderful beverages and food our region produces, allowing customers to try them first hand while enjoying the entertinment and festival atmosphere at Brightwell Vineyard.
We are inviting local vineyards, as well as producers of a variety of crafts, food and drinks to attend.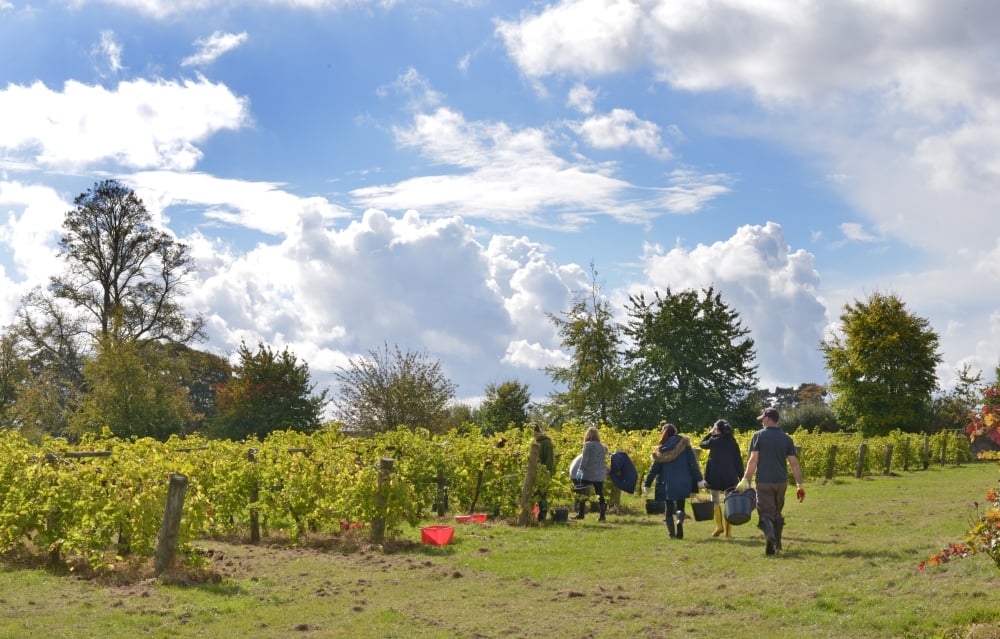 Our grape harvest takes place on most week days and weekends during the month of October. Volunteers are welcome, no previous experience is necessary. If you would like to contact us regarding our harvest and picking, please get in touch!